Reusable Anti-skid Traceless Hooks (10 Pieces)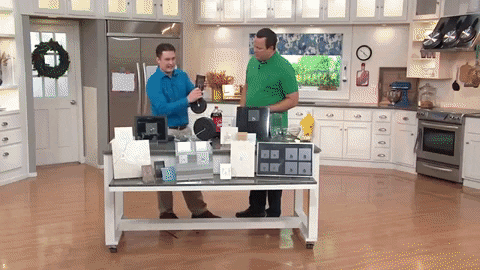 Stealth Design: Unique transparent design makes it almost invisible which is suitable for beautiful home decoration. 
Specifications: PVC material, backside super adhesive traceless solid glue. Pack of 10 pieces. 60 Millimeters length * 60 millimeters width.
Durable and Heavy Duty: A small hook with great capability. Strong bearing weight, with a heavy load of 6kg/13.2lb items. No falling off. Durable and reusable, which has its benefits of no need to be frequently buying new packs. It is washable and can wash in water to recover its stickiness.
No nail, no drilling. Easy installation: Traceless adhesive material, perfect and easy sticking. Just stick onto the wall and squeeze all the air bubble out, simple work by hand. Follow our user manual at the bottom of the page for detailed instructions.
Waterproof and Anti-moisture: It won't fall off even it is under the bathroom shower. No affecting its adhesive and sealing power. Excellent waterproof, mould proof and oil proof.
Multi-application: Use it on ceramic, glass, stainless steel surface, door or metal coating furniture and so on. Adaptable to various wall surfaces, great performance (except for painted walls). Hang it to kitchen tools, bathroom ware or various sundries.
HOW TO USE:
Clean the surface from oil/dust/water. Keep the surface dry before you put the hook on.
Peel off the cover (or a transparent protective layer). Don't touch the adhesive surface by hand.
Press the hook to stick on the surface from middle to edge.
Stick and press it for around 10 seconds.
Hang things on it several minutes after install.
Please note that we do not advise you to use this hook on painted walls as it can rip your paint off if not removed properly. 
Package includes: 
10 Pieces of Reusable Anti-skid Traceless Hooks